Kentucky's Lawmakers Look to Raise 12-year-old Minimum Wage
October 22, 2021
2 min read
The minimum wage in Kentucky has remained stagnant at $7.25 per hour since July 24, 2009, when the federal government set the nationwide minimum pay level at that amount. Local media sources have recently reported that a group of Kentucky Democratic lawmakers will, once again, propose to hike the minimum wage for Kentucky's workers in 2022.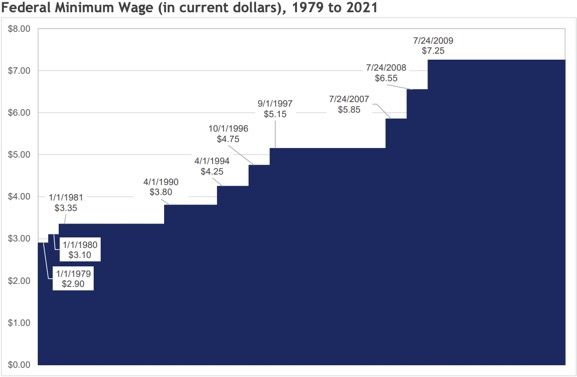 According to a recent study published by the Kentucky Center for Statistics, "[t]he [U.S. Bureau of Labor Statistics] estimates that 17,000 workers [in Kentucky] were paid at or below minimum wage during 2020. That represents 1.7 percent of Kentucky workers that were paid hourly."[1]https://kystats.ky.gov/Content/Reports/WP-LF_Update_May_2021.pdf?v=20210614014105#:~:text=In%20Kentucky%2C%20the%20minimum%20wage,below%20minimum%20wage%20during%202020. This figure is slightly higher than the national number of 1.5% of workers who are paid at or below $7.25 per hour. A bill that would raise the minimum wage to $15.00 has already been pre-filed for the 2022 legislative session.
The Kentucky Wage and Hour Act and the federal Fair Labor Standards Act both control how workers should be paid in Kentucky. Those laws dictate how workers are paid and who is exempt from minimum wage and overtime requirements.
If you feel that you've been improperly paid or denied the overtime pay that you are owed, you should contact an attorney who specializes in employment law and wage disputes to discuss your options. Labor and wage laws in Kentucky and the nation can be complicated and confusing. The attorneys at Abney Law have years of experience helping Kentucky's workers get paid the wages they are owed and deserve. Contact us today with your unpaid wage questions.